---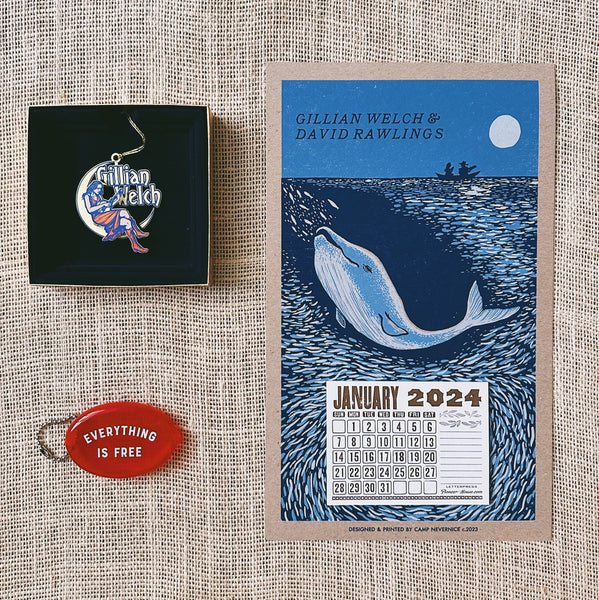 We bundled together all our favorite new items to make your gift buying much easier. This year we have:

- Our 2023 Gillian Welch Classic Brass Moon Ornament -  This year's custom ornament is based on the iconic image of Gillian on the moon, originally designed by Peter Nevins.  It's a two dimensional brushed brass ornament features Gillian with her banjo in a red dress sitting on the moon. 
- The "Everything Is Free" Retro Coin Purse - This vintage-inspired rubber coin pouch is printed with "Everything is Free" is on translucent red on the front and "Gillian Welch" on the back.  Stays closed keeping all your coins & cash safe, squeeze to open.
-  Our Blue Whale 2024 Tear-Away calendar - Printed in Nashville, TN, at Camp Nevernice, this hand-printed & letterpressed card is now an annual collaboration for our holiday sale. Measures 13 1/8" x 7 7/8".