---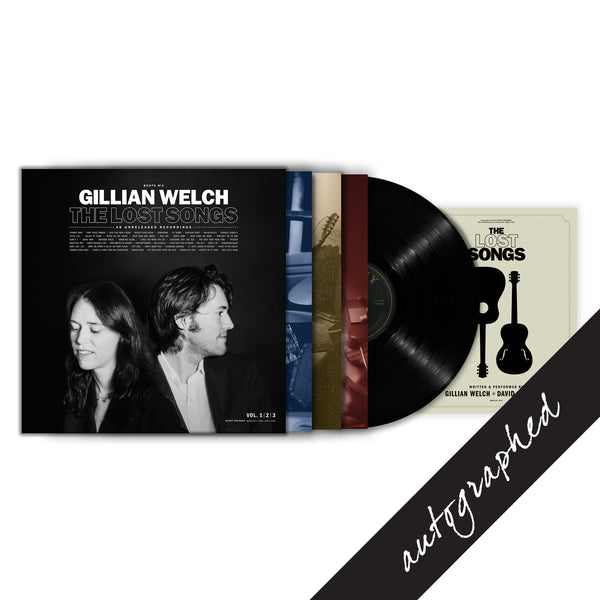 Unearthed from a cache of home demos and reel-to-reel recordings, Boots No. 2: The Lost Songs is the second release of archival music from the vault of Gillian Welch and David Rawlings. This remarkable 48 song collection, spread over three volumes, was recorded between the making of Time (The Revelator) and Soul Journey. It is an intimate glimpse at the artist's sketchbook, containing some lifelong themes as well as some flights of fancy. The versatility and quality shown here greatly expand the Welch/Rawlings canon, and confirm that the acclaimed studio albums from the pair have never been an accident but a clear artistic choice.
---
This deluxe package consists of a 12-inch "old-school, tip-on" style box made by Stoughton Printing, including a special 66-page song book with photos, lyrics, and guitar chords for all 48 tracks. The LP box will include the three volumes on three 150 gram LPs housed in printed paper sleeves.
LP boxset preorder includes immediate digital download of all 48 tracks of Boots No. 2: The Lost Songs in MP3, FLAC, or WAV. 
---
Autographed by hand by Gillian Welch & David Rawlings. VERY LIMITED.